---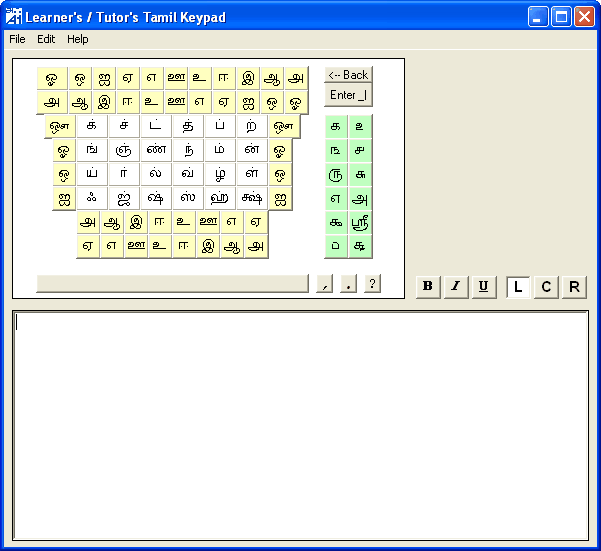 This is the Learner's/Tutor's keypad available for use in Azhagi. This keypad can be used by children or old people to generate Tamil text by simple mouse clicks and dragging. This can be very well used as a tool for teaching/learning Tamil.
Note that the characters on the right side of the keypad depict 9 Tamil numerals, 'Sri' and two other special numerical symbols for 10 and 1000.
You can access the Learner's Keypad from Azhagi by clicking "Tools->Learner's Tools->Tutor's/Learner's Keypad"
---