"I have used a couple of other tools, but this one is the smallest and smartest"
- Sri Bejoy Misra
"I discovered Azhagi yesterday evening after a Google search 'type in tamil in MS word' and am so delighted to have come across this incredible piece of software."
- Ms Yamuna
"Thank you for developing Azhagi+ which made Malayalam Typing very interesting."
- Mr Rajesh Williams
"I'm from Brazil, a student of Sanskrit. Your program is very useful, thanks for this."
- Mr Abilio
"What can I say... it was amazing, so user-friendly... so easy specially for a novice like me."
- Mr Bhamidipati Phani Babu
"Thanks for all you have done to the society. Because of Azhagi, we are now at ease in communicating with farmers. It helped us a lot to transfer technical knowledge in English to Tamil with ease. Your work is commendable as we see more farmers understand and move closer towards technology if it is communicated in their language."
- Jeypee Farm
"Transliterating is a piece of cake with Azhagi+ now. I can swing from Tamil to Kannada to Sanskrit and Gujarati. You have no clue what you did to me."
- Mr Satish Chandra
Read more testimonials on Windows Azhagi here.

Screenshots - Azhagi App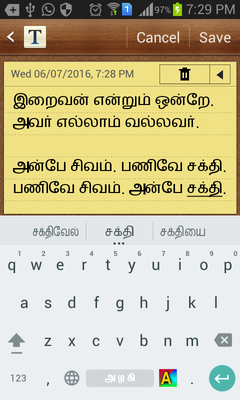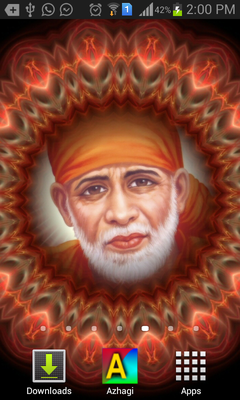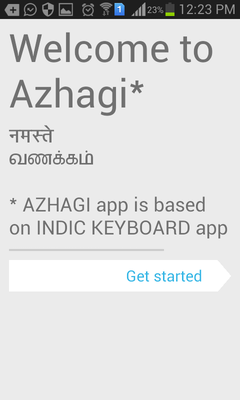 Screenshots - Azhagi+ Application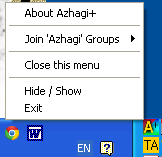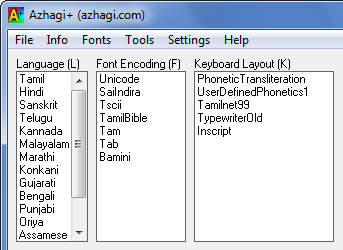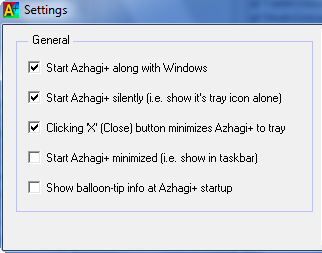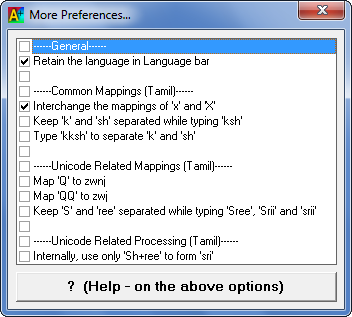 Salient Features - Azhagi Android App

Just install and get going..... That is all to it.
Compatible with all Android phones and tablets.
Features - Azhagi+ Windows Application

Small, Sleek and Compact.
Easy and Fast; Flexible and User-friendly.
Natural and Intuitive; Simple and Straightforward.
Unique transliteration scheme for Tamil
Clear-cut transliteration scheme for all other languages
One-step process to effect Indic typing in any application
Extendable to effect transliteration in ANY Tamil font
Extendable to effect typing in ANY world language
Customizable hotkey for any LFK
Global hotkey
100% free
Support too is 100% free - even over phone, to any entity.
Help on azhagi.com products

Inbuilt help is available in Azhagi+ which you can access by clicking 'Help->Contents' menu item. A replica of the
inbuilt
help is available online too at
AzhagiPlus.html
If you need more than the inbuilt help, the best way to get help is by joining Azhagi's Facebook Group. So,
please join Azhagi's Faceboook Group
. Please see my humble request
below
in this connection.
Alternate help exists of course. That is through the helptips.html page, where users' most frequently asked questions are answered.
Wikipedia pages on Azhagi

Portable Azhagi+

If (and ONLY IF) you are conversant with portable softwares, then kindly proceed ahead to download and use Azhagi+ in portable mode too. OTHERWISE, click here to download the regular installable version of Azhagi+.
Less than

600

KB.
No need to install it.

Extract and run. That is it.

Carry it even in your pen-drive.
Use it in any Windows system, any time.
In portable mode, you do not need to set up or install Azhagi+. Just extract the 'AzhagiPlus-Porto' folder, then double-click the 'Azhagi-Plus.exe' icon to start Azhagi+. As simple as that.
For those who do not know how to extract and operate a portable version, brief instructions are here.

If you need detailed step-by-step instructions, they are available at steps-portable.html.

Detailed step-by-step instructions in TAMIL (தமிழில்) are available at steps-in-tamil-portable.html.
Note: 'Portable' Azhagi+ is fully compatible with Windows Vista / 7 / 8 / 8.1 / 10 and above. In WinXP also you can use the portable version, but with a limitation.
Azhagi's Facebook Group

Azhagi's Facebook group - https://facebook.com/groups/Azhagi - a public group active since Oct 2014, is where I regularly interact with users and post information on Azhagi+ and other softwares of it's kind. I clarify all the doubts of users, explain about the unique/special features of Azhagi+ and announce about the new versions of Azhagi+.
So, if at all possible, kindly please join Azhagi's Facebook Group. This is a 'very humble request' from me. By joining the group, you help me interact with all users in a common platform. That in turn helps me maintain my productivity at it's best. So, please join.
About Me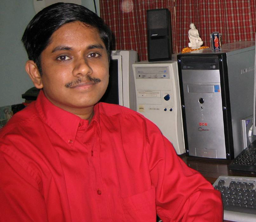 My Contacts

The best way to contact me is through Azhagi's facebook group. So,
please join Azhagi's Faceboook Group
. Please see my humble request
above
in this connection.
Alternate modes of contact (email and phone) exist of course. Info regarding them are available at contacts.html page.
"Your App from Google Play Store is simply awesome, amazing and fantastic."
- Mr Bhamidipati Phani Babu
"Wonderful and so simple to use"."
- Mr Gopikrishna Kalyanam
I'm a regular user of Azhagi for over 7 years. Your mobile app is certainly a jewel in your crown.
- Mr Sam David
"அருமை! அருமை அருமை!"
- Mr Dhanasekarapandian Srinivasan
"ஷிஃப்ட் அழுத்தாமல் 'ற்' அடிக்கறது சூப்பரோ சூப்பர்!"."
- Mr V K Nageswaran
"When we do a thing from our heart, its so easy, so is Azhagi App!!"
- Ms Sabiha
"The use of modifier 'lx rx' is really a powerful feature of Azhagi."
- Mr Conjeevaram Sadasivam Ravindramani
"Wonderful Anna! All the very best. Meanwhile, my article series started in Amman Dharisanam Magazine. It is completely written using Azhagi. My heartfelt thanks to you."
- Ms Renuka Devi
"அழகி - அழகு அற்புதம் எளிமை."
- Mr Joottu Thiagarajan
"வெகு நாட்களாய் நான் எதிர்நோக்கிக் காத்திருந்ததொரு பயனியை இன்று எனக்கு வழங்கிய தங்களுக்குக் கோடி வணக்கங்கள்! வாழ்க நலமாக!"
- Mr Samikkannu
Read more testimonials on Android Azhagi here.